Director
Education is a continuous process in life, it's the pinnacle of the attitude and vision of the universe. The day we stop learning it would be the end of life.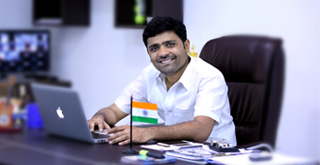 I would relate this to a great quote given by Respected APJ Abdul Kalam regarding learning "Learning gives creativity, creativity leads to thinking, thinking provides Knowledge, Knowledge makes you great". This is all a process, if we stop learning and thinking, then there is no creativity and knowledge in our life. Never lose the thirst for learning.
I wish you all the best for your future endeavors.