Chairman
Sri S. Venkata Rami Reddy, the Chairman of the college is well known for his philanthropic attitude. He is a Post Graduate in Commerce and a man with strong vision about providing quality technical education.

THE CHAIRMAN's Message
It is my pleasure to communicate through this Website of SVR Engineering College. Education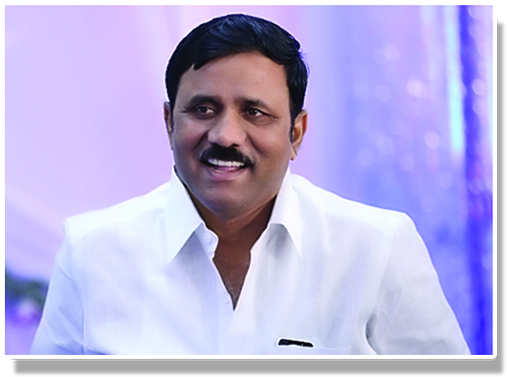 plays a vital role in building future of a person vis-à-vis nation building. Choice of an institute of repute and right subject play an important role in the career of a student. SVREC is committed to provide quality education in building the future of today's youth. In the era of globalization, working environment has become highly competitive and challenging. The college has an art of state facility comprising of equipped campus which include spacious Seminar Hall with Audio- Visual presentation facility, modern computer lab with internet, library with lending and reading facility, common room, indoor- outdoor games facilities, canteen, Hostel for both Gents and Ladies etc. All this is aimed to make the students ready to face the competition and challenges in life.
I invite the students and people at large to visit this web-site regularly to have regular and updated information about the college. This will be of immense help particularly to the students seeking admission in this college. "Learning gives creativity,creativity leads to thinking, thinking provides Knowledge, Knowledge makes you great". This is all a process, if we stop learning and thinking, then there is no creativity and knowledge in our life. Never lose the thirst for learning.
I wish you all the best for your future endeavors.